Chainsaw Sharpener
Make your sewing tools in the best possible way and the sharpest, as if they were new all the time.o tempo todo.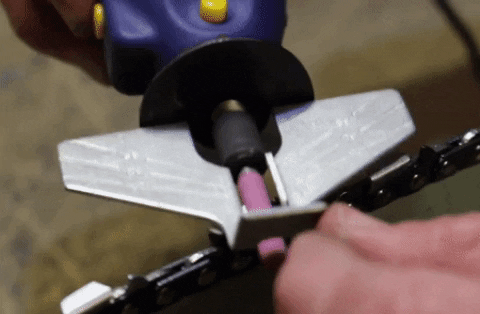 The Chainsaw Sharpener makes it easier to sharpen your sawing tools.
Get results like the sharpness of a machine and a professional.
Made of industrial grade steel that will last longer than daily use.
Very easy to install on any rotary tool.
Sharpens chainsaws, lawn mowers, gardening tools, shovels, hoes and much faster and easier.
Product specifications:
Material: Industrial Steel
Size: 70 * 50 * 45mm
Product inclusion:
3 x saw sharpener grinding tool
1 x Degree Guide