Storage for the Shower
An essential must have if you want an organized and impressive shower!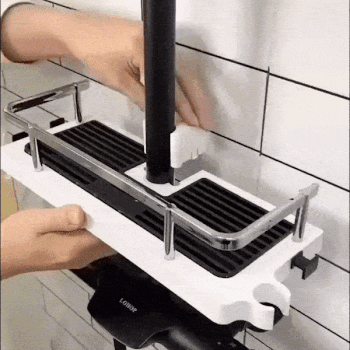 It keeps everything well.

You will be delighted to be able to place everything you need in this shower shelf! This can hold different shampoos, conditioners, body wash and hang a towel and sponge smoothly.

Easy to install.
You will only need a screwdriver to put everything! No drills, glues, suction cups and adhesives are needed.

Strong and sturdy.
This essential shower is made of quality ABS and chrome material, which will be able to hold several kilograms of weight. It is also rust resistant, which will serve you well for the long run without breaking.

It fits well in the shower.

This blends seamlessly and integrates seamlessly with a modern looking shower! You will love how your shower will look once installed. and things are neat and tidy.